Introduction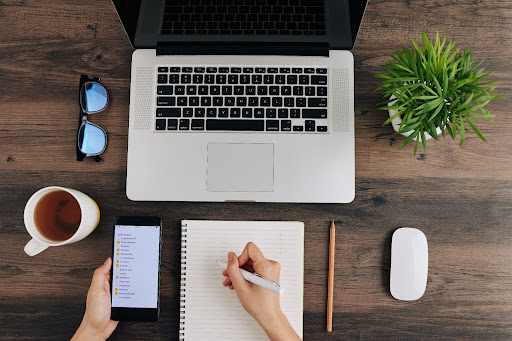 Buying a new home is always exciting, but it can be a bit nerve-wracking as well. Before you go out and look at your first potential home with the realtor, there are some things you should do first to make the process run a lot more smoothly.
Getting pre-approved for a certain amount is smart because it means that you won't be looking at houses that are too expensive -- or not expensive enough -- to meet your needs.
Before you even think about going house-hunting or speaking to an estate agent, below are some things you need to do first.
1. Estimate What You Can Afford 
Your debt-to-income (DTI) ratio is something that a lender will look at when you go to buy a house, but you can estimate it ahead of time if you decide to go house-hunting before you get officially pre-approved by a lender.
To do this, count up all of your regular expenses, including your rent, utilities, credit card bills, and loan amounts, and compare that to your income.
Figure all of this out in monthly terms; in other words, how much are you spending and earning in any given month?
Theoretically, your DTI ratio should never be more than around 40%.
So, if you earn £100,000 per year, or £8,333 per month, your expenses, including your mortgage payment, should be no more than 40% of that number, which is £3,333.
If they end up being less than that, that's good for you because you'll have more disposable income. The bank always takes this DTI number seriously.
2. Start Saving for the Down Payment
This is the hard part, but it's not impossible. If you put down 20% or more when you buy your house, your loan-to-value (LTV) ratio will be lower.
This pleases the lender because it will decrease their risk, which is what they look at when you apply for a loan.
The good news is that many UK financial institutions accept down payments as low as 5%, so while this may make your monthly payment a little higher, it's good for people who don't have a lot of cash on hand.
With house prices dropping for the first time this year, here's some advice on how to get the money together for a deposit and a #mortgage: https://t.co/CBZiHPAKyq #houseprices #mortgages

— Peter Reeves (@1stukmortgages) August 31, 2021
And if you're wondering how you can save up more money before you go to the lender, here are a few tips that you can try:
Make a budget and stick to it. Most people don't realise how much money they waste until they write everything down. You might not meet your savings goal every single month, but you can meet it most months if you make a budget and always stick to it as closely as possible.
Get a second job. For people who have the time to do this, a second job is a great idea. You can think of it as temporary if you like, but the thing is that a part-time job on the side can help you save up a lot of money in a short period of time.
Enroll in some type of automatic savings plan. Many employers offer this option, and the good news is that you won't even notice the money because it's taken out of your check automatically. Automatic savings add up quickly, helping you increase the down payment that you'll have on closing day.
Of course, if you put your mind to it, you can think of other ways to save money, which is a good idea.
The bigger your down payment is, the better for both you and the bank.
3. Find a Real Estate Agent You Can Trust
Trying to buy a house on your own is nearly impossible, and when you consider what a realtor can do for you, you'll quickly understand why you need one.
Realtors abide by a certain code of ethics; besides, they have access to hundreds of homes that you couldn't possibly find on your own.
This is perhaps the biggest advantage to working with a realtor, but it's still important that you find one with who you can establish a rapport.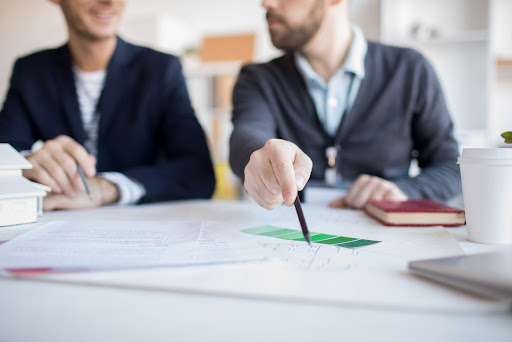 Realtors also do a lot of leg work for you, and they'll make sure you fill out your paperwork properly once you decide to make an offer on a house.
They do a lot of things that would take you even longer to do, and they provide the advice and assistance you need when house-hunting.
If you're a first-time homebuyer, choosing the right realtor is crucial because you'll have tons of questions that only a good realtor will be able to answer for you quickly.
4. Get Pre-Approved, Then Choose Your Lender
When you get pre-approved for a loan, not only will you learn exactly how much house you can afford but you'll also get some of the important paperwork out of the way, which will minimise the amount of paperwork you'll need after you find the home you wish to buy.
Even in this day and age of digital documents, the banks still require a lot of paperwork and you can get a jump start on it when you get pre-approved.
The bottom line is that the more paperwork you can get out of the way before the day of closing, the faster your closing will go.
Pre-approvals are necessary so that you're not looking at homes in the wrong price range, but they also help to get some of the paperwork filled out and submitted before you start looking at those homes.
It's a great way to save yourself both time and money throughout the home-buying process, and it gives you great peace of mind every time.
Buying a house doesn't have to be as stressful as you think.
If you start early enough, you can be out looking at houses before you know it, and you'll feel more relaxed on the day of closing because you'll know that you've done everything possible to make the transaction run smoothly from start to finish.
In fact, the more you get done ahead of time, the more confident you'll feel going out with the realtor to look at various homes, and the faster you can start looking forward to the day when the home of your dreams is in your possession.

We're proud to say that we are rated one of the best Estate Agencies in Milton Keynes by "Best Estate Agents Guide 2021". This award is supported by Rightmove and Property Academy.