Introduction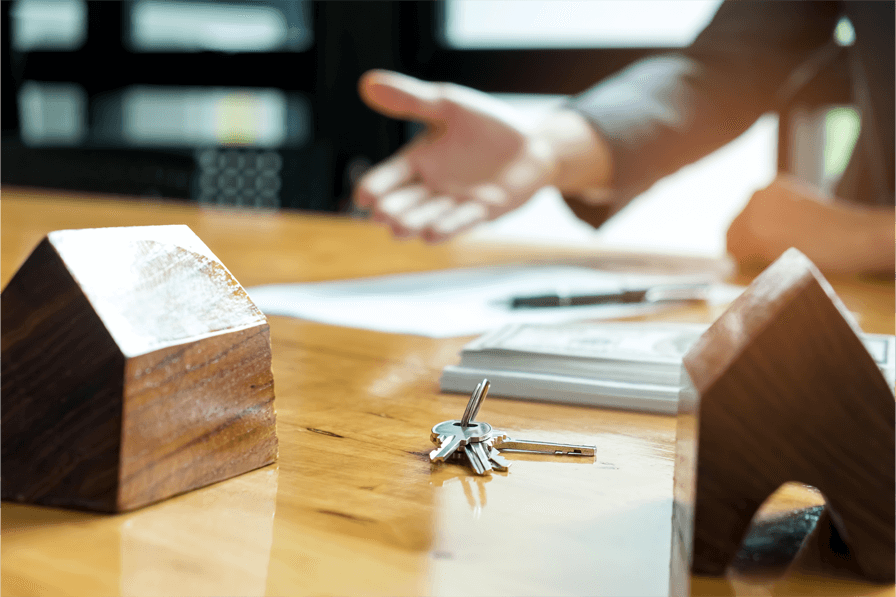 When you've decided to sell your home and you're not sure how to get started, it can be a little intimidating, but it doesn't have to be that way.
Selling your home doesn't have to be complicated or stressful, but it does involve more than just cleaning the house and getting it ready for an open house.
If you're serious about selling your home quickly, there are things you can do to shorten the length of time it takes to sell the house, and those things are very simple and inexpensive to do. To make sure your home looks its best to potential buyers and speed up the home-selling process, pay attention to the tips below.
Make Sure Your Cupboards Aren't Too Crowded
Potential buyers snoop when they look through a home, and they love looking inside closets. Storage space is always important to buyers, so if you remove half of the clothes out of the cupboards and store them away somewhere, it will give the illusion of a much bigger space and giving off the impression that your property has a lot of space is key.
The same goes for your cabinets. If they look too crowded, make them look less so by removing some of the items and making it look like there is more room in there.
The less crowded your cupboards and cabinets are, the better it will look to potential buyers.
Make Sure There's Enough Lighting in the Home
When a home is well-lit, it will automatically look bigger and more attractive. Before a buyer comes over to look at your house, make sure all of the rooms have at least one light on so they look clean and spacious.
You may have to change your lampshades, put in newer and brighter light bulbs, and clean your windows, but it will be worth it in the end because of the way it makes the rooms look. More lighting simply makes the house look cheerier and more appealing, so do what you have to do to make this happen.
Take the Pets Somewhere Else for the Day
If you have animals in your home, just know that not all buyers will appreciate that. Not everyone loves animals, and not even animal lovers will appreciate getting pet hair all over their clothing and seeing it on every piece of furniture.
Keep your house clean at all times, and if you schedule an open house, consider taking your pets to a pet hotel for the day. You should also put pet food bowls in a separate hidden location so that prospective buyers don't see them when they first walk into the house.
Although there aren't any pets present in the house, you may have a potential buyer who is allergic to pets. Making sure that you do a deep clean of the house and to avoid any reminders that there were animals living with you is always a good idea.
How to make the best first impression with your open house:
Make Sure Your Landscaping Looks Good
You don't have to run out and spend thousands of pounds on your landscaping, but make sure the outside of your home looks neat and trimmed. If you have overgrown trees or bushes, make sure you trim them. If the grass needs to be cut, go ahead and cut it.
When it comes to potential buyers, first impressions are everything. When buyers arrive at your home, they'll be looking at the outside of your home first and foremost, which means it has to look its best for them to want to go any further.
Remove All of the Clutter in Your House
A cluttered house will look messy and believe it or not, a lot smaller. Getting rid of clutter makes each room look more spacious and a lot neater. Pick up any clutter and consider using this as an opportunity to get rid of things you no longer use. At the very least, remove most of the items and put them in a location where the buyers can't find them. The less clutter you have in your house, the bigger it will look, and this is attractive to buyers.
Always Have Professional-Looking Photos of Your Home
This doesn't mean you have to hire a professional photographer to take pictures of your house, but you should do more than just snap a few pics with your smartphone and call it a day.
Not only should all of the photographs look good, but you should have lots of them from all different angles. The more pictures you have on the website, the more appealing it will be to prospective buyers. After all, they want to know what the house looks like inside and out, and only lots of pictures will show them that.
You can do this yourself, however, some estate agents like Alexander Lawrence have a professional property photographer available when you're looking to put your house up for sale.
Consider Putting a Video on the Website
If you offer a virtual tour to potential buyers, they'll get a much better idea of what the house looks like.
Videos personalise the process and give buyers a sense of what it feels like to be inside of your home. Buyers always want to see lots of pictures, but when they look at the video afterward, it can often seal the deal for you in our experience.
A good video is just what many buyers need to go ahead and schedule a showing so they can look at the real thing.
Videos do really give you those extra bonus points when selling your house, and it's not difficult to do either. If you need a few tips on how to film a video for your own property, take a look at this really helpful article to get you started.
Find an Estate Agent Who Does More Than Sell Homes
A good real estate agent will do more than just market your home. You should find one who can also provide you with advice on mortgage companies, title companies, and even professional inspectors.
The home-buying process involves a lot of different services that work together to make the sale happen, and the right agent will be able to refer you to anyone you need to make everything come together. When you're trying to sell your home, a good agent is the icing on the cake that makes the sale possible in the end.

We're proud to say that we are rated one of the best Estate Agencies in Milton Keynes by "Best Estate Agents Guide 2021". This award is supported by Rightmove and Property Academy.