Is Milton Keynes A Good Place To Live?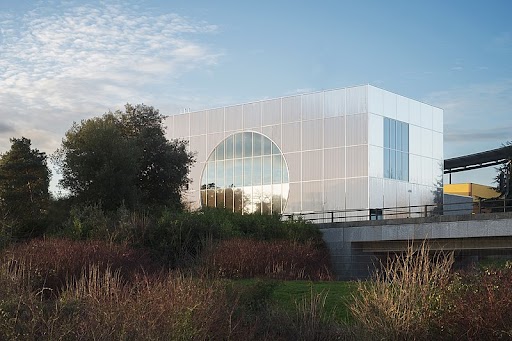 Moving to a new place can be daunting. Finding out about a new town is not always easy, especially if you don't know the area very well.
But what makes an area "a good place to live"? You may have heard that there are a lot of roundabouts in Milton Keynes, but that doesn't help you understand what makes it tick.
Milton Keynes has plenty to offer as the largest town in Buckinghamshire, with several applications asking for it to be reclassified as a city. According to local statistics, Milton Keynes is one of the fastest-growing areas in the country, so there must be something that attracts people.
Prospective buyers will be pleased to hear that some desirable features make Milton Keynes an excellent place to live.
Location, location, location
Accessibility is essential to many people, which makes the location of Milton Keynes a critical factor in its popularity. Along with its central position geographically, road and rail services are excellent, making it ideal for commuters.
The proximity to the M1 gives easy access to other towns and cities such as Bedford, Luton, Northampton and Cambridge. The central rail station offers fast train services to both London and Birmingham, and there is also a central coach station linking to other places across the country.
With five international airports a manageable drive away, even international travel is almost on the doorstep.
Finding an affordable area that offers sufficient career opportunities can be challenging. Fortunately, Milton Keynes is home to large corporate companies like Amazon, BP, Mercedes, and thousands of other businesses covering many sectors.
Those working in London will be aware that it is expensive to live there, so people are naturally drawn to commuter towns like Milton Keynes, where properties are generally half the price. According to Zoopla, the average property price in London is a whopping £705,783 compared to the average in Milton Keynes of £341,734.
Education in Milton Keynes
Education is often top of the list for families when picking where to live. Luckily Milton Keynes has schools and colleges that have ranked well in inspections.
Parents have a wide choice, with 30 schools and colleges rated outstanding by Ofsted and 66 rated good in the wider area. There are also quite a few independent schools in the broader area for those considering private education.
Milton Keynes is built on a grid system similar to the ones used in the US. It provides easy access to all of the facilities in the town but what makes the town's design stand out is the abundance of green space that has been utilised for leisure and nature.
You will find beautiful parklands like Campbell Park and Linford Lakes Nature Reserve and a comprehensive Redway system for cyclists and walkers. Whether you seek adventure, peace or space to cycle, you will be close to a perfect open space.
In addition to beautiful countryside, you will have access to 11 miles of canals and 15 lakes, allowing you the chance to take boat rides, go fishing or have a picturesque waterside picnic. Adrenaline enthusiasts will also appreciate the watersports available on Willen Lake.
Shopping in Milton Keynes
Milton Keynes has become well known for its impressive shopping centre ranked in the Top 15 in the UK for size. Located centrally, thecentre: MK and Intu Milton Keynes focus on high street and designer retailers.
With bus connections right outside and an enormous choice of parking, it couldn't be easier to indulge in some retail therapy. The plentiful street food outlets and restaurants help to make the experience more fun.
The Arts, Theatre and Music
You will be spoilt for choice for entertainment in Milton Keynes.
Milton Keynes Theatre forms the hub of the busy theatre district showing tours of many celebrated West End productions, the English National Ballet and well-known comedy acts.
Milton Keynes has grown into one of the country's most important cultural centres, with the 'Concrete Cows' installation at its entrance. In the heart of the town, you will find MK Gallery, which hosts many major art exhibitions and clubs.
If music is more your thing, you will be pleased to learn that The Bowl welcomes major international performers, including The Foo Fighters, Take That and Bon Jovi. For a more intimate experience, head over to The Stables, where you can see jazz, folk and classical performances from a wide variety of artists.
There is so much to interest residents, with Xscape providing the SnoZone, Europe's largest snow resort for skiing and snowboarding activities. iFly offers even more high flying pursuits with its indoor skydiving experiences.
For those who prefer to bounce, Gravity is home to trampolining activities with open sessions and parties. You can also experience rock climbing on their indoor climbing wall.
With all these fun experiences under one unmistakably iconic dome, together with a sizeable multiscreen cinema and an abundance of restaurants, it is easy to entertain the whole family.
An alternative for dining out and socialising is The Hub. Bringing together some of the best chain and independent eateries and bars, it's a great place to catch up with friends.
We have established that Milton Keynes is now a remarkable modern town with many facilities. What may come as more of a surprise is its fascinating history.
From 1939, Bletchley Park became the heroic secret of World War II thanks to the brilliant code-breaking operatives who cracked the enemy's messages. It is now a fully revamped visitor centre where you can immerse yourself in the incredible work carried out by the likes of Alan Turing.
Going back further in time to 1154, Bradwell Priory was home to Benedictine Monks and is now a monument of national importance.
Sporting history is also prominent in Milton Keynes. Stadium MK is home to the MK Dons but, as well as football; it hosted some matches in the Rugby World Cup in 2015. Back in the '80s, Planet Ice was the training rink for Torvill and Dean when they practised their gold medal-winning performance of Bolero.
If you are tempted by all that Milton Keynes has to offer, consider engaging the services of an award-winning local estate agent. Our local knowledge can help you to find your dream home.

We're proud to say that we are rated one of the best Estate Agencies in Milton Keynes by "Best Estate Agents Guide 2021". This award is supported by Rightmove and Property Academy.