What Is It Like To Live In Milton Keynes?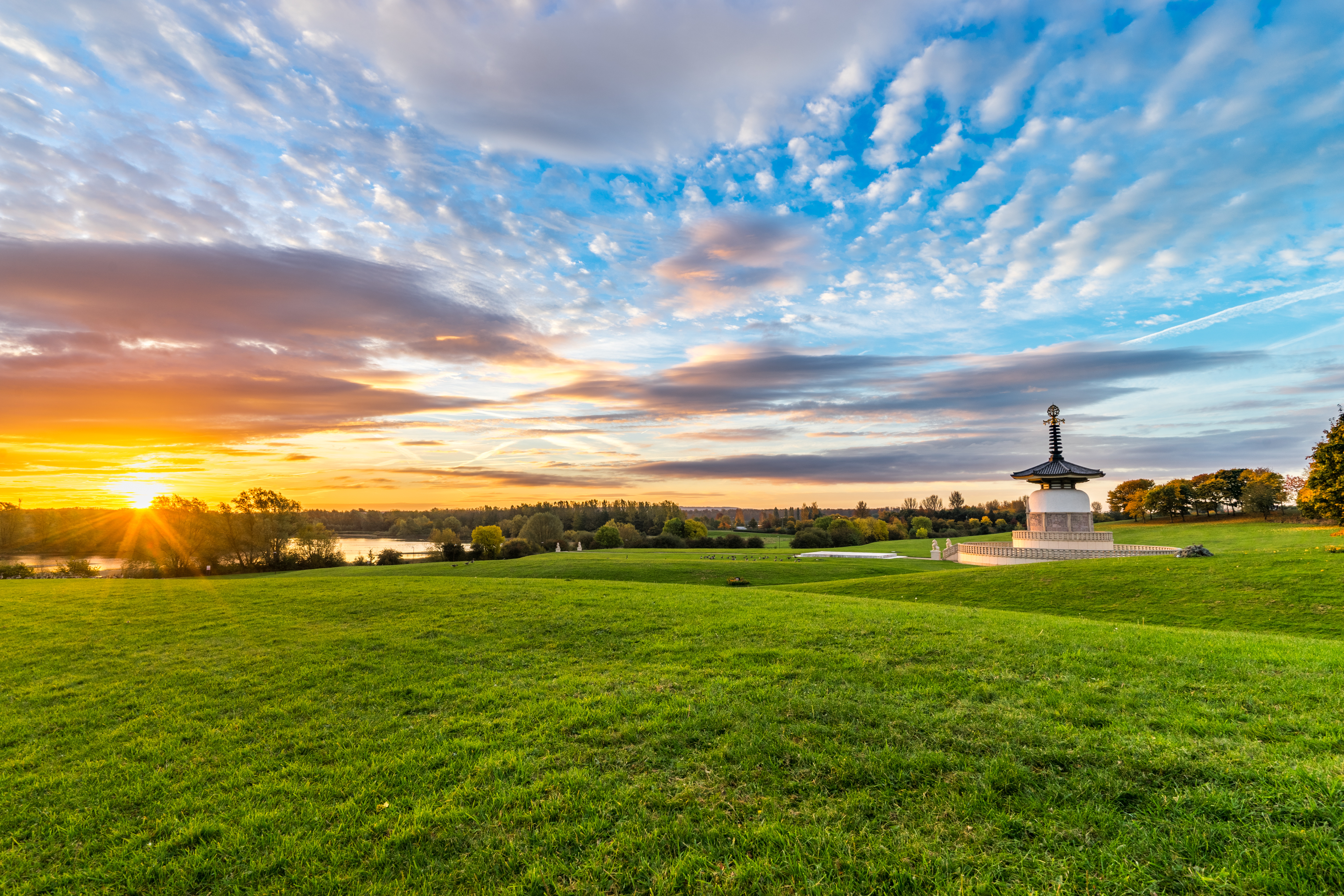 Milton Keynes is one of the new towns created in the 1960s by the government to relieve congestion in London. It incorporated  Bletchley, Fenny Stratford, Wolverton and Stony Stratford, developing them into the most extensive urban settlement in Buckinghamshire.
It is well known for its US-style design featuring a grid system of roads and numerous roundabouts. Over the years, Milton Keynes has become a popular hub for shopping, business and leisure, with a current population of approximately 265,000.
Milton Keynes attracts many visitors, but people considering a move may wonder what it is like to live there.
One Family Finance ranked 35 places with over 200,000 residents in a liveability index. Milton Keynes came 4th based on average salary, rent, property prices, commuting costs and quality of life.
Of course, there is more to life than rankings, so I have put together this handy guide detailing what it is like to live in Milton Keynes.
Will I need a car in Milton Keynes?
Fast trains to London and Birmingham run directly from Milton Keynes station, and buses operate around the town. However, the infamous grid system has indeed been designed with driving in mind with the centre filled with plentiful convenient car parking spaces.
Milton Keynes was built on a grid system with a series of neighbourhoods and a central hub for business, leisure and shopping. Thanks to the incorporation of roundabouts, traffic usually flows easily across town.
While walking the long distances between amenities and retail parks may not be practical, numerous Redway cycle and pedestrian paths offer safe links around the town and allow you to explore safely even with a wheelchair or buggy. There are also plenty of pedestrianised areas at Theatreland, the Hub and the shopping centre, allowing safe passage and a continental feel.
How easy is it to find work in Milton Keynes?
Milton Keynes has excellent employment rates, with 74% of the population in paid employment. There are thousands of jobs advertised in the area across all sectors and at different skill and salary levels.
With large companies like Amazon, Mercedes Benz, and Unilever based in the area and thousands of other businesses, there are many employment opportunities. The thriving leisure industry and hospitality are a significant source of employment too.
Further afield, places like Cambridge, Bedford, London, Birmingham and Oxford are easily commutable, offering a broader scope for career development.
Despite the extensive urbanisation and development in the centre of Milton Keynes, there are plenty of scenic areas that offer something different.
You will find nature reserves, walks and trails, parklands, historic sites and waterways to enjoy in the town.
At Willen lake, as well as plenty of watersport opportunities, you can explore the tree cathedral designed by the landscaper Neil Higson. Alternatively, you can walk along the Grand Union Canal to the Iron Trunk Aqueduct.
From 2018, approximately 25% of Milton Keynes urbanisation was classified as woodland or parkland. Keeping the town green is so important that Milton Keynes District Council created the Park Trust as an independent body to maintain the green spaces in the town.
Is Milton Keynes suitable for families?
Property Detective found Milton Keynes was one of the best areas in the country to raise a family. Their research focussed on schools, nurseries, parks, playgrounds, maternity units, NCT groups, chemists and shops.
Finding an excellent school is easy with Ofsted judging 30 of them outstanding and 66 good. For those who wish to choose private education, there is a good selection of independent schools offering both day and boarding facilities.
Many nurseries in Milton Keynes offer childcare, with five getting an outstanding rating from Ofsted. Located centrally and in the local neighbourhoods, it is not difficult to find a convenient one.
What makes Milton Keynes an even more exciting prospect for families is the abundance of leisure activities available for all the family.
You will find something to entertain even the hardest to please teenagers, from snowboarding to skydiving. The choice of activities is endless.
You will find bowling, indoor golf, cinemas, a theatre, and an art gallery, along with bountiful places to eat out. For adventure lovers, there are watersports, climbing walls and high ropes.
As well as Xscape in the centre of Milton Keynes, there are plenty of places to go a bit further afield. Gullivers Land and Dinosaur Park are perfect for the little ones, while Bletchley Park is an interactive day out for history lovers.
Overall, families are spoilt for choice when it comes to spending quality time together.
Safety is a crucial factor in influencing what it is like to live somewhere. Crimerate UK found that the overall crime rate in Milton Keynes was 181% lower than the rate for the rest of Buckinghamshire.
Although currently classed as a town, Milton Keynes has applied to become a city, and current figures suggest it would be considered the safest city in the UK.
All places in the UK suffer some crime, but it is good to see that the trend for anti-social behaviour and burglary has gone down in Milton Keynes since 2018.
Are houses expensive in Milton Keynes?
While some houses cost over a million pounds, you will be pleased to learn that Milton Keynes is generally an affordable area.
Zoopla suggests that the average price of homes in Milton Keynes is £341,734, about £40,000 lower than the average price for the South East region.
With the average price of a flat in Milton Keynes being just £152,694, you can see that the area is accessible to many.
The availability of homes is good, thanks to a large number of new housing initiatives across the region. You can choose from luxury detached properties to contemporary apartments across all the districts in the town. You will also find a wide selection of shared ownership properties available.
If you want to know more about the area or the types of homes available, you can talk to an award-winning local estate agent. We have the local knowledge and expertise to guide you on buying your dream home in Milton Keynes.

We're proud to say that we are rated one of the best Estate Agencies in Milton Keynes by "Best Estate Agents Guide 2021". This award is supported by Rightmove and Property Academy.