Can You Get A Mortgage On An Auction Property?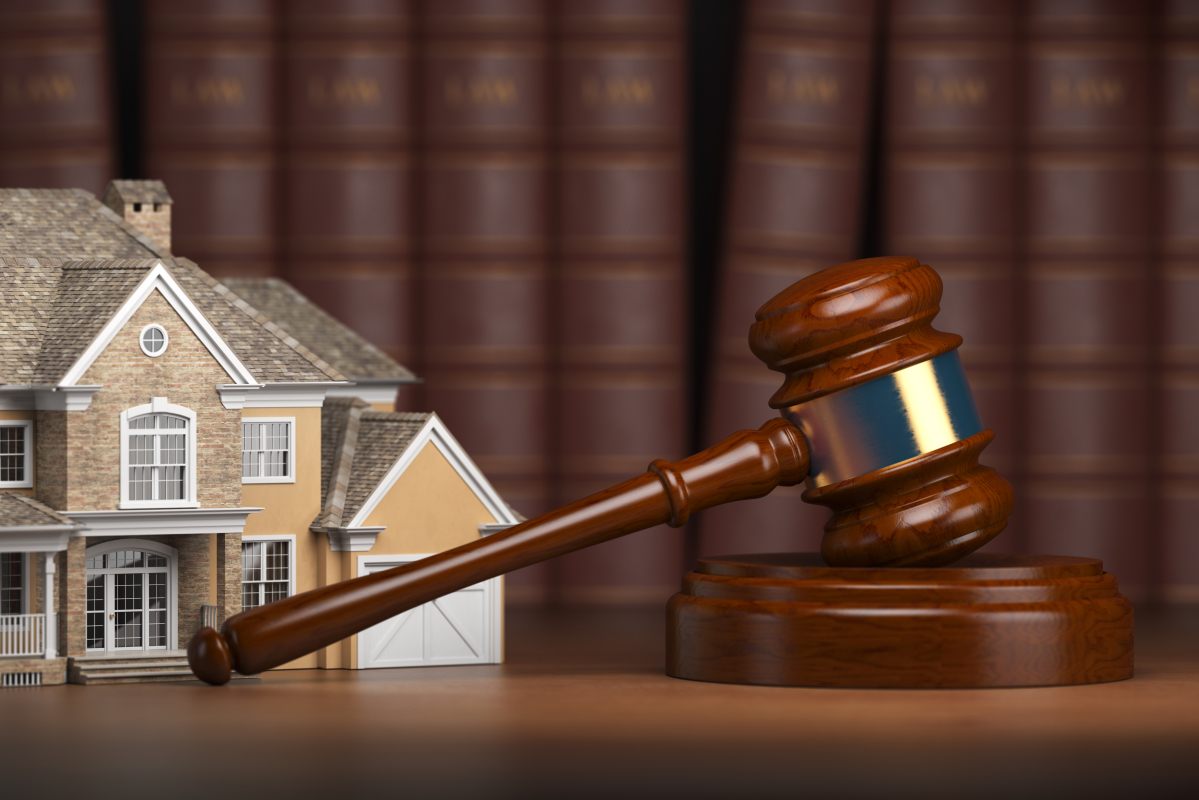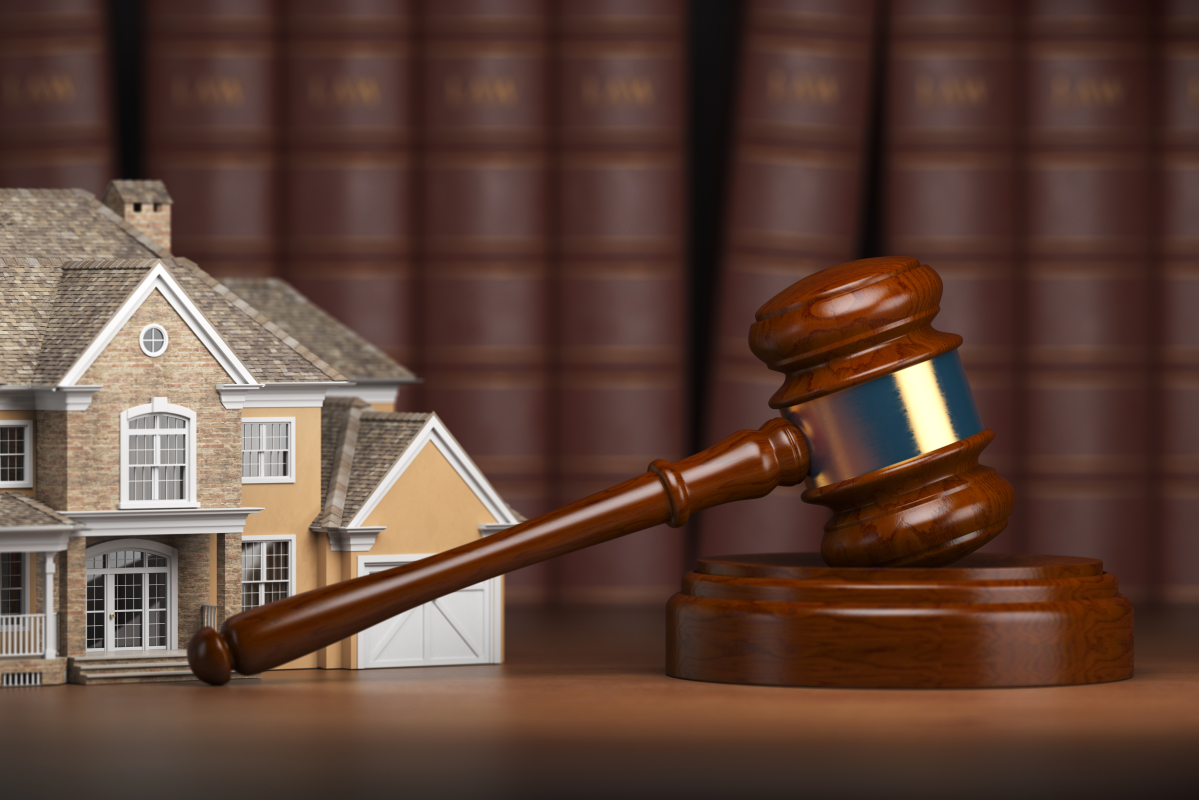 It certainly is possible to get a mortgage on an auction property, but some essential conditions must be met first.
While the potential of finding a bargain is tempting, some properties sold by auction will not meet the standards required to be mortgaged. Often these properties are better suited to cash buyers.
It is crucial to do some checks before buying a property at auction if you require a mortgage to finance at least part of the purchase price.
This guide will summarise what you need to consider to get a mortgage on a property sold by auction.
When you purchase a property at an auction, the sale becomes legally binding as soon as the hammer falls. There will be a published timescale to pay the agreed price in full, so you must secure any required finance before this period ends.
Usually, you pay a deposit on the auction day and then sign a contract to pay within the agreed period. This period is often 28 days but may be sooner, so read any documentation carefully.
It is worth getting an agreement in principle from a mortgage provider before purchase to speed things up.
There are two types of sale at an auction: unconditional and conditional. Typically, a mortgage takes anywhere from 2-6 weeks to be arranged, so this may be too slow for some auction types.
Unconditional Auction Property Sale
In an unconditional sale, the legally binding agreement to purchase comes into play as soon as the gavel falls. As there are no conditional clauses, you will be liable to pay regardless of any problems you have securing finance.
Remember that any issues subsequently discovered about the property may prevent you from getting a mortgage.
This traditional type of auction carries more risk for the buyer as any problem with raising the finance will mean you will lose your deposit and incur the costs of relisting the property at a future auction. It is more suited to investors who already have the finance or are cash buyers.
Conditional Auction Property Sale
A conditional auction sale is a safer option for buyers as it gives you much longer to secure your finance and carry out checks on the property.
Any deposit paid is considered to be a reservation fee that holds the property exclusively for you for a set period. Once this period is up, you will have extra time to complete the sale under terms similar to a traditional auction.
This type of auction is more suited to people relying on securing a mortgage. It gives them plenty of time to get a survey done, engage a solicitor and do all their paperwork. Often these auctions will be carried out online and are far more convenient for purchasers.
How do I know I can get a mortgage on an auction property?
Getting a mortgage agreed in principle (AIP) is a vital way to ensure that a lender would be willing to lend you a certain amount of money "in principle". In other words, a lender will ask for evidence of your income, savings and expenditure and check your affordability.
This agreement will give you some confidence about how much you can afford to pay for a property at auction.
Although it is evidence of your ability to afford a property, it is not a mortgage offer. The lender is under no obligation to lend you the money as they will base any final mortgage offer on the property valuation.
You can use your "mortgage in principle" to set a ceiling price on your bids. It is important not to get carried away as you will be increasing the risk that you will not secure the finance you need.
When deciding on your budget, remember to include any extras like valuation fees, surveys, legal fees, deposits, and any other fees mentioned in the auction pack.
When should I get a survey on an auction property?
The best advice is to get a survey done before going to the auction. It will highlight any issues and provide you with evidence to make an informed decision.
A survey will also give you the details of the property condition and present any issues that may prevent a lender from giving you a mortgage. There are a variety of problems that make a property unmortgageable.
What problems make an auction property unmortgageable?
Many reasons may lead to a lender not giving you a mortgage on a property. A survey will usually pick out potential issues.
Liveable Condition – Lenders typically expect a property to be immediately habitable. A property that is ready to live in will need a kitchen, bathroom and heating in good working order.
Disrepair – A property that has fallen into disrepair or has significant problems may not be mortgageable. It is challenging to secure a mortgage on a development project, although you may be eligible for a commercial loan. Lenders are often uncomfortable mortgaging a property with an undefined amount of money required for redevelopment.
Short Leasehold – Lenders will not usually finance a property with a leasehold under 30-40 years. Extending a lease can cost thousands and takes time, so you will unlikely secure a mortgage on a short lease property at auction.
Non-Standard Materials – Any property built from materials other than brick or stone may be unmortgageable. Lenders are also now often refusing to lend on properties with cladding. Properties with cladding may require an EWS1 form as proof of meeting current safety regulations.
Other Issues – Things like dry rot, wet rot or Japanese Knotweed can prevent you from getting a mortgage.
Can I get a bridging loan to speed things up?
If you are confident that you will secure a mortgage or have access to other funds but are concerned about meeting deadlines, you can consider a bridging loan.
A bridge loan is a short term loan given until your long term source of funds is secured.
Bridge loans come with high-interest rates, so they should be seen as a last resort and only a short term solution to financing a property.
When should I begin thinking about a mortgage on an auction property?
It would be best to start putting some plans in place as soon as you see a property in an auction catalogue or online. If you haven't secured a mortgage agreement in principle, start that process so you know what you can afford to bid.
Consider getting a survey carried out and make sure you are well prepared before attending the auction.
For independent mortgage advice and help finding a lender, you should contact a regulated mortgage adviser.

We're proud to say that we are rated one of the best Estate Agencies in Milton Keynes by "Best Estate Agents Guide 2021". This award is supported by Rightmove and Property Academy.