Do I Need a Solicitor to Sell a House?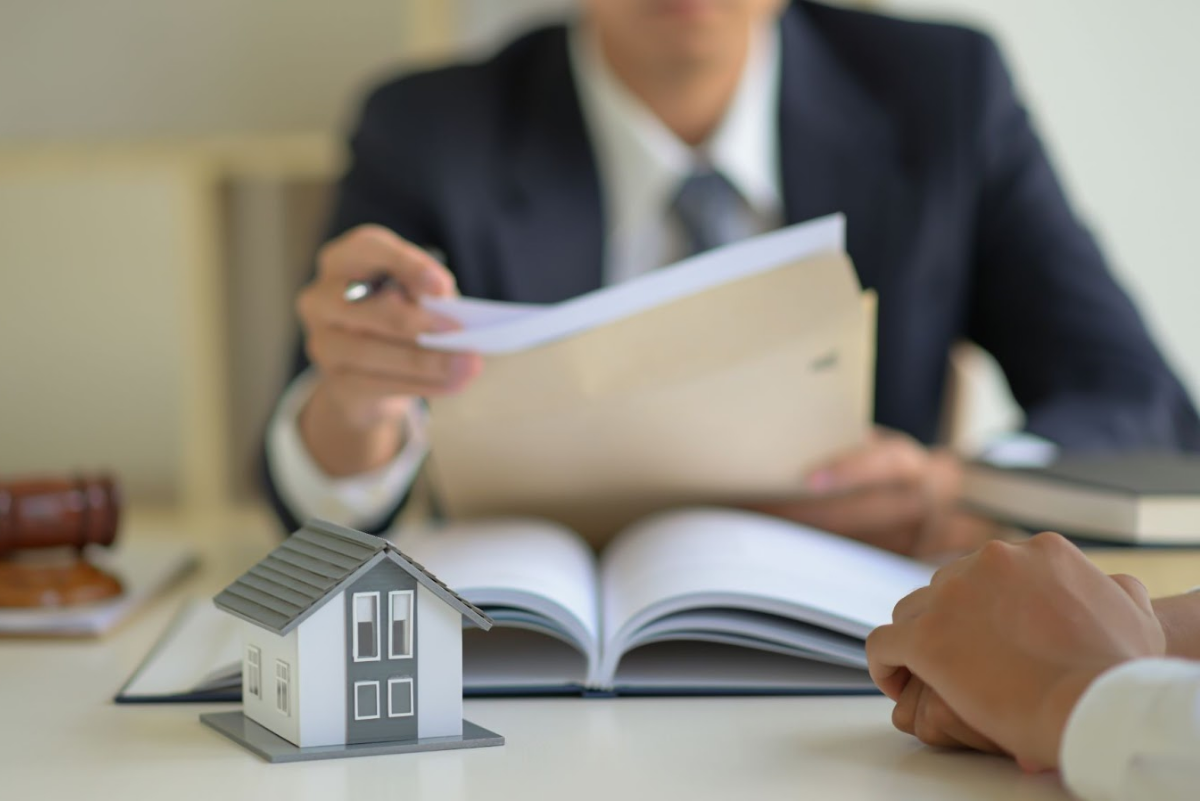 When you're selling your home, you have several choices when it comes to how you wish to manage the sale. While working with a solicitor is always an option, there are other choices you can make that are sometimes just as good.
All of your options come with pros and cons, but keep in mind that a solicitor can increase the price of selling your home by £500 to £1800. Still, solicitors can make the sale of your house a lot easier and a lot less stressful. Let's take a look at some of your options if you choose not to use a solicitor.
A Licensed Conveyancer
In Wales and England, you can use a licensed conveyancer instead of a solicitor. The two pros offer the same services as a general rule, but there are some differences.
The first thing to learn is that both solicitors and conveyancers are regulated by the government, so you can trust them to do the work right. They also both handle all of the legal work that is a part of every home purchase or sale.
The difference is that solicitors are governed by the Law Society, whereas conveyancers are governed by the Council for Licensed Conveyancers, or CLC. But the important thing to remember is that they are both regulated.
Here are some things you need to know regarding licensed conveyancers:
They are allowed to act for the buyer and the seller in any transaction.

Conveyancers are a little cheaper than solicitors, but not by a lot. You'd be wise to research them to find the best price.

Conveyancers don't have to disclose referral fees they get from an estate agent or another body, whereas solicitors do.

Conveyancers aren't knowledgeable when it comes to other areas of law (e.g., tax planning, etc.); you'll have to work with a solicitor for this.
DIY Conveyancing
There are four areas you need to be concerned about if you are considering a DIY conveyance. These include:
If you're selling a leasehold property, the owner may require that you use either a solicitor or conveyancer for the sale. Leasehold properties are complex and tend to require one of these professionals, meaning that you may not be able to do it on your own.

You have to consider the possibility of making a mistake or overlooking something important, which increases the chance of being sued. This is yet another reason to consider professionals instead of doing the job yourself.

Some mortgage providers and financial institutions require you to use a solicitor or conveyancer in order to protect their own interests. Some even expect you to use a solicitor who works for them.

If you still carry a mortgage, the buyer's solicitors usually won't accept an undertaking from you acting on your own unless there's a legal "middle man" involved.
An undertaking is simply a promise between conveyancers or solicitors promising that any remaining mortgage is going to be paid from the proceeds of the sale.
As you can see, while there are certain advantages to being your own conveyancer, there is still the possibility that you could make an error that might be costly. Nevertheless, if you feel competent to act on your own behalf, you should go ahead and do so.
What Exactly Does a Solicitor or Conveyancer Do for You?
In England and Wales, solicitors and conveyancers perform certain duties on your behalf when you're trying to sell a home. Here are just a few of them:
Prepare and distribute a sale contract

Work with the buyer's parties to negotiate a moving date

Obtain your title deeds and help you fill in the necessary questionnaires

Receive the house deposit

Approve the transfer deed

Request the settlement figure for your mortgage

Organise the final accounts so they can prepare the final settlement

Pay off the remainder of your mortgage

Send any outstanding balance to you
Whenever you're selling a home, there's a lot of leg work and paperwork to deal with, and it can be very time-consuming. Instead of doing these things yourself, a solicitor or conveyancer will do the work for you.
If you decide to go the DIY route, make sure that you do your research so you can know what you're getting yourself into. The last thing you want is to overlook or forget something important because it might be the one item that makes the sale a lot more complicated.
The right real estate company can answer your questions and help prepare you for whatever choice you make to make the sale much easier on you. It isn't that the sale of a house is complicated, but it does require certain steps that have to be taken for the process to run smoothly.
You can also find a solicitor or conveyancer through word of mouth, online searches, banks and other financial institutions, or even estate agents. They are not that difficult to find, but make sure that they are licenced and have fees that are reasonable.
And when it comes to what they charge, it is usually one of three ways:
A fixed price

A per-hour fee

A percentage of the home price
The cost of the service is yet another thing that you should ask about when interviewing different solicitors or conveyancers.
Some Final Thoughts
If you've ever wondered, can I sell my house without hiring a solicitor, the answer is "yes." It is not legally required. That being said, a conveyancer is often the next best solution, but you can also do the work yourself if you feel as though you're prepared.
Before you make your final decision, keep in mind that a solicitor has a vast base of knowledge and can often help you with other parts of the sale, not just the parts that have to do with the law.
In the end, the decision is up to you. Both solicitors and conveyancers have pros and cons, as does the DIY option, but if you study all three of these options, you should be able to come up with the right decision in the end.

We're proud to say that we are rated one of the best Estate Agencies in Milton Keynes by "Best Estate Agents Guide 2021". This award is supported by Rightmove and Property Academy.