Introduction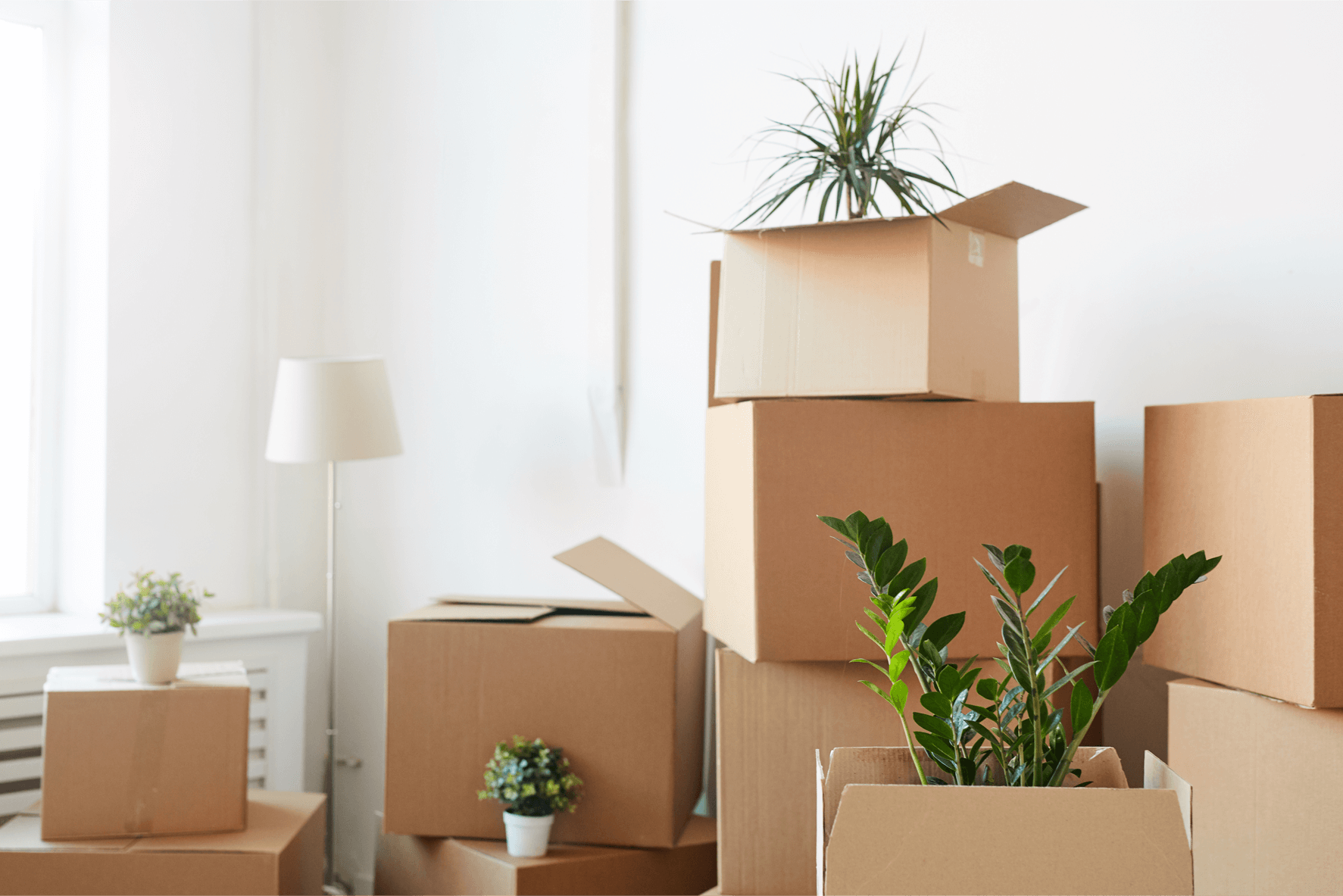 Buying a new home is always exciting, but it can be a bit nerve-wracking as well. Before you go out and look at your first potential home with the realtor, there are some things you should do first to make the process run a lot more smoothly.
Moving house is an exciting and stressful time. The excitement comes from moving to a new place, exploring your surroundings, and starting afresh. 
Alongside this excitement is stress, as there are so many things that need to be done before you can even move in. If you're thinking about taking the plunge and jumping into the challenging world of moving home, keep reading! 
Here we go through some critical aspects to help prepare you for making such a decision and start the process of moving, which will help you know how long it takes to move house.
Writing a List When Moving House
Before packing up your belongings, writing lists – or getting someone else to – will come in handy at every stage of the process. 
By creating an extensive list of all the things you need to do before moving, you can prepare yourself for everything that comes with it. You may be surprised at how long your list is!
Packing up Your Belongings
As well as preparing lists of what needs to be done before the big day, also create a list of items you want to take with you on moving day. 
It's important to prioritise the essentials and only pack what is needed in each room or space of your new home.
This will help keep stress levels low when so many other things are going on around you during this time.
Planning Where to Stay During Renovation
If your new home requires some renovation work, it's important to plan where you'll be staying during this time or how you'll be getting around without being able to get in and out of the property easily. 
This is often one of the more difficult aspects for people moving house!
Check your local job centre and websites for details on any available homes that are vacant due to their current tenant having left suddenly or planning not to return. 
You may also want to check with friends who have space in their home that they're willing to share until yours is ready.
And if you love country pubs, you're in luck because there are several of them in the area, including The Navigation, which sits on the canal and has some of the tastiest food you'll ever eat.
Yum! Finally, when you consider that two-fifths of the city is open green space, it becomes just another incentive to move here.
Finding Local Amenities
Whether your new house is in the middle of nowhere or in the midst of a small town, it's essential to find out where everything is when you first move in.
These things may include (but certainly aren't limited to):
Doctor's offices
Grocery stores
Post office
Bank or building society
Parking spots
Travel routes to the nearest train station/bus stop
Local police station and fire department
Make sure you know the location of these places in relation to your home and make use of reliable map reading websites such as Google Maps or Map Search (provided by Bing).
Planning how you'll get around without having access to your car will help save time and money not to mention stress! Don't forget there are usually leaflets available at estate agents' offices, containing valuable information such as handy phone numbers and local maps.
Save Money on Packing & Moving 
Do you know how long it takes to pack everything?
If not, it's important you find out before moving house so you can plan ahead and save yourself some valuable time and money! 
There are a number of ways of finding out how long it takes to pack up all of your things.
You can ask friends or family members who have moved recently or check online for similar articles/blogs written by people with experience in moving house.
There is also an abundance of useful articles and videos on YouTube that might help. 
Moving can be stressful enough without having to guess how long things will take to pack up!
Finding Where to Dispose of Your Belongings
Whether you're donating items to charity shops, selling them at auction houses such as eBay or simply recycling the items yourself, it's important to find a place to dispose of your old belongings. 
Make use of websites such as eBay – you never know what you might be able to pick up for next-to-nothing! If space is an issue in your new house, donate any items that are still useful but don't fit into your new lifestyle. 
In terms of recycling electrical appliances or other household materials, search online for local recycling centres near you as this will take away some stress from moving day!
This includes pop-up events, food fairs, open-air cinemas, funfairs, circuses, and sledding come wintertime.
In fact, you can visit Campbell Park all throughout the year and never get bored of being there.
Planning Where Everything Goes After It's Been Packed up
After all items have been packed up and moved out, it's essential to plan where they'll go once they've arrived at their destination. 
This means checking the rooms in your new house and deciding where things such as books will go, where the furniture will be placed (before putting it together!), and whether you'll need to make some adjustments before everything else is brought in. 
If you're not sure about anything, why not ask your family members or friends for advice?
Moving Everything to Your New House
After you've planned where everything goes, it's time to move every item!
This can be done by hiring a removal company if you don't have access to any vehicles or simply asking friends and family for help. 
Moving house is hard work, but with enough planning and patience, it should make life easier in the long run.
You can also consider hiring a moving company to help you with the heavy work.
A professional moving company will have all kinds of equipment and people who know how to make moving day as stress-free as possible.
Keep Those Boxes!
Once you've unpacked everything, there are a number of important things to do with all the boxes you used to pack up your stuff.
For starters, make sure you keep them in case you need to move again! This could be helpful if your new home is smaller than your previous one and needs downsizing!
Highlight any items that still have their price tags on (even if it's something small like an item of clothing); this will ensure they can be sold or donated for free after moving day.
If you're planning on throwing away the boxes, check whether recycling facilities exist near where you live.
If not, try asking your local council what happens to old cardboard boxes – they might be able to provide a solution or information on where you can recycle the boxes.
Make Your Move Stress Free
No matter how long you plan to move house, there will always be some element of stress involved.
However, with this handy guide, you'll have a much easier time on moving day!
The amount of time it may take to move house may vary from person to person, but it can all be worth it when you're finally settled in your new home!
Make the move easier with the team from Alexander Lawrence, modern estate agents based in Central Milton Keynes & Stony Stratford!
Our team can help with pretty much anything you need, from finding your dream home to moving day essentials. Visit us online today to learn more.

We're proud to say that we are rated one of the best Estate Agencies in Milton Keynes by "Best Estate Agents Guide 2021". This award is supported by Rightmove and Property Academy.