Introduction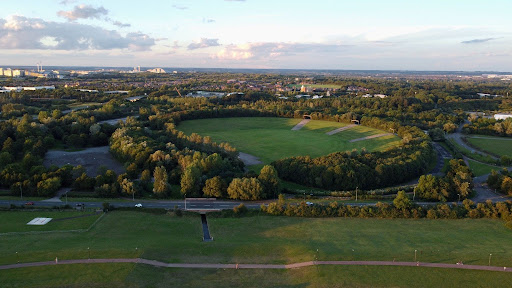 Buying a new home is always exciting, but it can be a bit nerve-wracking as well. Before you go out and look at your first potential home with the realtor, there are some things you should do first to make the process run a lot more smoothly.
If you're considering a move to MK, you're in good company. Below are 10 reasons why people are racing to this amazing town.
1. It Isn't Difficult to Get Around
Milton Keynes was built in the late 1960s/early 1970s and is therefore considered a young town. Because of that, it was built so that cyclists and pedestrians don't have to worry about getting too close to cars, meaning that everyone is safer.
In addition, MK was intentionally built so that you could get to any other part of the city in 20 minutes or less. This beats out bigger cities that often require two-hour commutes to get where you're going.
2. It Offers Incredible Shopping Opportunities
For a small village, MK has some amazing shopping opportunities, especially if you love to shop for vintage items. In fact, there are tons of stores to choose from, including Retro 23 in Stony and good-quality clothing boutiques in nearby Olney.
Or if you're more into the mainstream shopping scene, Milton Keynes is home to the impressive Centre MK, The Hub, and the Xscape.
Whether you're looking for cinemas, High-end shopping, arcades, vegan restaurants, and food stalls, and indoor skiing, and skydiving, Milton Keynes has something for everyone.
Not only are these vintage items in excellent condition, but they're super cheap.
And when you consider the charity shops in town that allow you to get great items for just a few pounds, you'll understand why this city is so popular.
You simply no longer have to go into London to enjoy some great vintage shopping.
3. It Gives You a Sense of the Country but Is Still Convenient
MK has all of the conveniences of a modern town but is close enough to the country that you can enjoy fantastic rolling hills and a lot of greenery simply by driving a mere five minutes away.
It's like having the best of both worlds at your fingertips.
And if you love country pubs, you're in luck because there are several of them in the area, including The Navigation, which sits on the canal and has some of the tastiest food you'll ever eat.
Yum! Finally, when you consider that two-fifths of the city is open green space, it becomes just another incentive to move here.
4. It Has Some Amazing Nightlife
Just because MK isn't as big as London and some other cities in England doesn't mean that you can't get out at night and enjoy exciting nightlife.
You can visit tons of bars and restaurants there that allow you to eat, drink, and be merry every night of the week.
You can also visit the theatre district and sip cocktails, listen to live music or be around flashing lights on the dance floor as you dance the night away.
It's all there for you in Milton Keynes.
5. It Is a Very Inexpensive Place to Live
Getting to London only takes around 30 minutes when you live in MK, but it is much less expensive to both rent and buy a place to live here.
In fact, more and more people are moving to MK for that very reason, and most people consider the rents especially to be super cheap.
If you're interested in enjoying a great quality of life without having to pay the high rents and house prices that are found in places such as London, MK is a great alternative.
6. One Word: Campbell Park
Campbell Park in MK is nothing short of amazing. It offers something for everyone regardless of the season.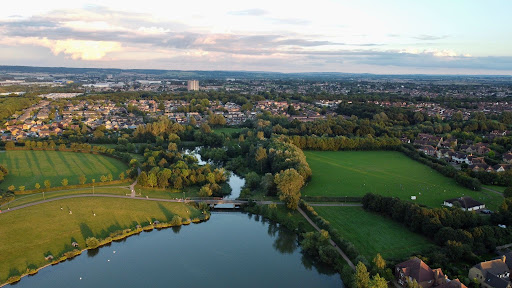 This includes pop-up events, food fairs, open-air cinemas, funfairs, circuses, and sledding come wintertime.
In fact, you can visit Campbell Park all throughout the year and never get bored of being there.
7. It Is Easy to Find a Job and a Home
There are many companies doing business in MK, including Red Bull Racing, Mercedes-Benz, Domino's, and BP, to name a few.
This means that it's always easy to find a great job that pays well. And the average home price is just over £300,000 in MK, which is less than half of the average property price in London.
These things make it especially attractive to young people interested in getting ahead in their careers.
MK even has a high percentage of start-up businesses every year at roughly 67 per 10,000 people, which is higher than the average in most cities.
8. It Can Be Considered a High-Tech City
When it comes to technological advances, MK is definitely ahead of its time.
Pizzas can be delivered by little white robots if you order from the right company, and the city is even testing out self-driving pods that they're trying to perfect in order to share the driving machines with the public.
So, if you're living in MK and think that it's just another small town with nothing to offer, think again.
In some ways, it is even more technologically advanced than some of the bigger cities in the UK.
9. It Has a Lot of History to Enjoy
Yes, Milton Keynes is a relatively new city, but it is still steeped in history in many ways.
In Bletchley Park, citizens from all over helped crack enemy codes during World War II, and the nearby Newport Pagnell area is the birthplace of the Aston Martin automobile.
In addition, the 2015 Rugby World Cup was held in MK, lending even more importance to this amazing town.
10. It Is Filled with Some Incredible People
And of course, no town is considered great unless it has some great people living there, and Milton Keynes is no different.
Whether you're young or old, it's easy to make friends here, even if you had no local friends when you first moved there.
Because most of the people who live there are super friendly, you'll find making friends very easy and it won't take you long to have a whole host of friends in no time. 
his is one town where it won't take you years to make a lot of friends because you'll have a lot of them in just your first year of living there.
There's no doubt that Milton Keynes is a fantastic option when it comes to moving to a town that is both well-connected and offers a lot of activities, modern establishments, shopping, and a sense of community.
If you're looking to move your family to Milton Keynes, get in touch with us today so we can discuss your next move!

We're proud to say that we are rated one of the best Estate Agencies in Milton Keynes by "Best Estate Agents Guide 2021". This award is supported by Rightmove and Property Academy.