What Is A Coach House?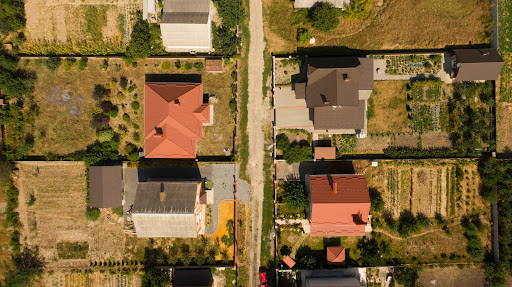 When you are looking at different properties, one of the options is a coach house. You may wonder, "What is a coach house?"
A coach house, or carriage house, is designed with the living area above a garage or a carport. In the past, they were used to store carriages and horses in stables on the ground floor - and had living quarters above.
People no longer require carriage houses, but the style has endured. They are popular with landlords who rent out the living space above the lower floor and the storage space below.
History of Coach Houses
Coach houses, or carriage houses, used to be outbuildings where people stored their horse-drawn carriages. It was the equivalent of a garage today.
They first were built in England in the 18th century, and they started appearing in the early 19th century in the United States.
They used to be a status symbol - most people could not afford a horse and carriage. As automobiles came on the scene in the 1900s, people began converting their carriage houses into garages for their cars. The living space became a place for staff and drivers, and some people used it for storage.
Common Coach House Features
Most coach houses had a similar structure. They were two stories, and there was a central opening that had room for drivers to drive carriages drawn by horses in or out of the building.
They were almost always freestanding buildings located away from the main house on the property. The coach house usually was built in an architectural style that matched the main home.
On the ground floor, coach houses typically have high ceilings. Many coach houses have an upper floor that contains a small living space - in the past this space would have been used by the driver.
They were usually dark because the windows were only in the front of the building. They were typically small with a simple design, as they intended to serve as functional outbuildings.
In cities, they usually only had room for one carriage - they often failed to include living space for drivers. However, rural coach houses were on large country estates, so they had more land to build them - coach houses could be bigger and accommodate more than one carriage.
Some estates had coach houses that had room for the carriages, the horses, and living quarters for the drivers and the staff.
How Coach Houses Are Used Today
Coach houses are unique, and people often restore them and make them functional spaces in the modern world. They can serve as a garage or a home; they are also often used as workshops and studios.
People often gut the coach house and customise it to meet the needs of their daily lives. They can undergo renovation into an entertainment centre, a home office, and more.
They add value to a property and often sell for a premium. Not only does a coach house offer more living space, but the space below can be rented out and become a passive stream of income.
Many new coach houses also get built; nowadays, they are usually over a row of garages or carports. They are considered a stepping stone between a flat and a freestanding home.
They are affordable to maintain, so they are often considered good value for the money. Many people live in the coach house, use one garage space and rent the others out on long-term leases.
Sometimes they have carports, which owners can also lease for additional income. When you rent, you will find that the landlord almost always leaves out the garage space.
What Are the Benefits of a Coach House?
There are quite a few benefits to having a coach house. Firstly, they can be affordable and relatively simple to let out.
You can live on the property and rent out the portion that isn't in use - you can live there and rent the garage or use the garage and rent the living space.
When renting a property, one advantage is that there are no neighbours in the same way that there is in a flat. They are usually on more land, and they are a step between flats and freestanding homes.
Modern coach houses can be great for saving space, and they are perfect for renting out.
Coach houses are unique, and they offer renters a place that is a step up from a flat without the expense of a freestanding home. They offer owners a home that can bring in passive income along with extra space.
Are There Any Disadvantages?
Older coach houses that have not undergone renovation can be harder to heat and cool. It can be hard to maintain a warm environment due to the building style during the 18th century.
If you plan to buy one, you must understand that they are in higher demand for renting than reselling. There is a higher demand for stand-alone family homes amongst buyers.
Another disadvantage is that they can be harder to insure. It is a combination-style building, which means that the insurance is likely to be more expensive.
Some Final Thoughts
When you are considering real estate, coach houses are one available option. A coach house is what used to be called a carriage house, and it is a unique setup.
In the past, people would park their horse carriages on the ground floor and use the space on the second story as living quarters. Today, these buildings offer extra space for renters and buyers.
If you are renting, the coach house offers greater privacy than a flat without the expense of a freestanding home. Owners can rent out the garage on the first level, the space above, or both.

We're proud to say that we are rated one of the best Estate Agencies in Milton Keynes by "Best Estate Agents Guide 2021". This award is supported by Rightmove and Property Academy.